Our people do real work that matters, but you'd never know it from talking to them. They're good, everyday people who are as driven as they are down-to-earth and as humble as they are successful. And we're excited to share their stories with you.
We welcome people from all walks of life. No matter your background, age or gender, you'll find a welcoming team that always has your back.
Learn more about the incredible people at Maverick Bio and the great things they achieve every day.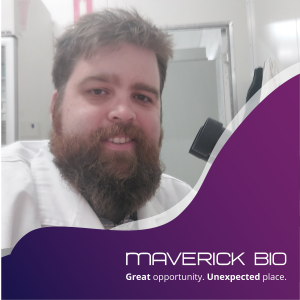 Dylan Pope
Dylan Pope is a driven young chemist who pushes for better every day. Joining Maverick Bio as a Production Technician, he immediately identified the need for a Research and Development Scientist to take our global business to the next level. So, Dylan pitched an intriguing proposal to our executive team – and created his own incredible opportunity in the place he least expected.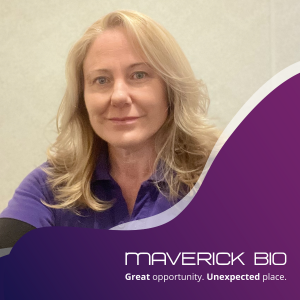 Nikki Allwell
Nikki Allwell is a true blue roll-up-your-sleeves, get-the-job-done kind of person. As a mother raising a young family while working on a farm, she had to be. Yet, Nikki wanted something more. An opportunity to join Maverick Bio opened the door to an unexpected place, where she joined real people, doing real work that matters. From Production Worker to Team Leader, Nikki's now helping us write the next chapter of our Australian success story.
Great Opportunity. Unexpected Place.